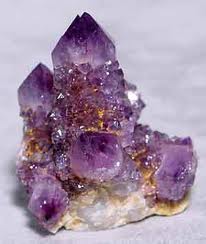 NATURAL HEALING WITH CRYSTAL ENERGY
Trey Johnson has been a crystal and precious gem collector and enthusiast for many years. He is continually studying and experimenting with the energies and abilities of the crystals and gems, so that he can share his knowledge of their practical applications with others.
In this 1 hour workshop from 9:00 AM to 10:00 AM, Trey will cover:
- What are Crystals?
- Where do Crystals come from, how are they formed?
- Crystal uses in recorded human history.
- Crystal uses in modern culture.
From 10:00 AM to 12:00 PM, Trey will have a wide variety from his large collection of crystals and precious gems available for individual purchases. Trey will be available to help us understand which crystals will best suit our current needs, or why certain crystals resonate with us when we hold them. 50% of your tuition will be applied as a discount toward your purchase.
During our reception, we will have light refreshments available while you peruse Trey's collection. Come to shop for your favorite crystals or precious gems while visiting with old and new friends!